LOCKSMITH HAMILTON
LOCKSMITH ACE Servicing Hamilton and the surrounding areas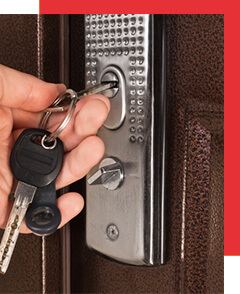 Unexpected lock problems, broken or lost keys, lock replacements - these are all situations that call for a professional locksmith service. If you've been experiencing issues with your locks, or just think it's time to upgrade security, we've got you covered. With experienced and fully certified technicians, we're the business that cares about your safety and comfort. That's why we offer emergency 24/7 locksmith services across Hamilton and the surrounding areas. Whether you've lost your car keys, need emergency break-in assistance, or just want to make some changes and increase the security of your residential or commercial property, you can count on us.
Need a locksmith at your door within 15 minutes? Call: (289) 426-0863
Why Choose Hamilton Locksmith Services?
We offer same day emergency locksmith service in Hamilton and the surrounding areas.
We arrive with the tools to perform emergency service on the spot.
Client satisfaction is our main priority, which is why we dedicate our efforts to perform quality locksmith services at competitive prices.
Our locksmiths are fully certified professionals with decades of experience in the industry.
As a family owned local business, customer service is our top priority, and we strive to provide our community with reliable and fast service.